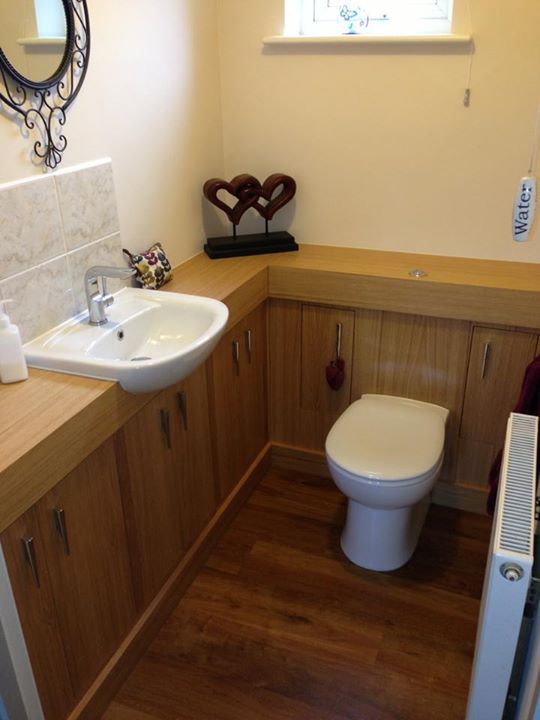 BATHROOM FURNITURE
Bathroom design has come a long way in recent years with a return, it seems, to a more traditional age where every bathroom has its own personality.
What better way to create that individual look than with the beauty of wood? Whether you're looking for traditional cabinets or modern, custom-made wash stands, we can give your bathroom that exclusive touch.
Don't worry about sourcing the bathroom fittings or organising the plumbing, we'll do that for you and come up with a few space-saving ideas for you too.